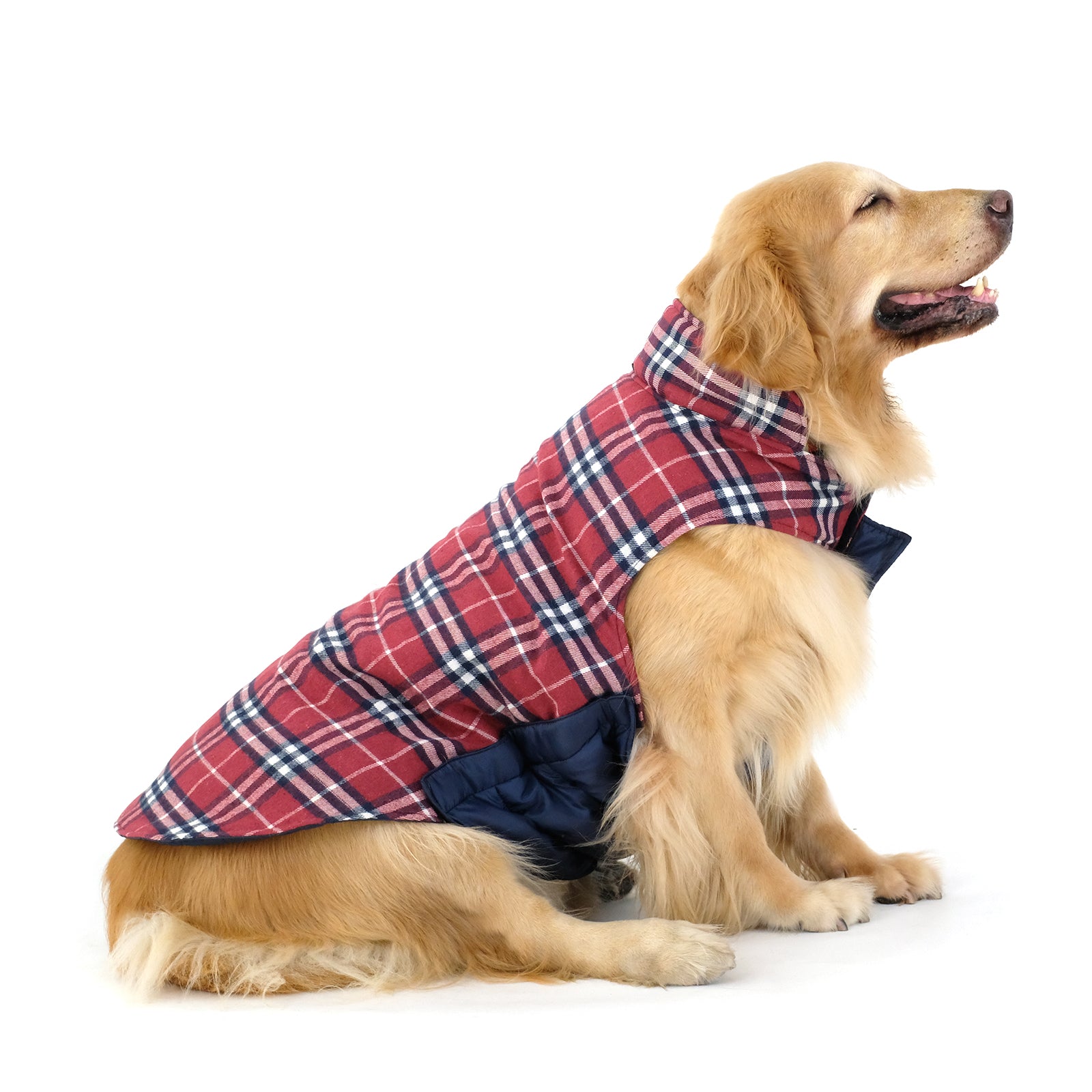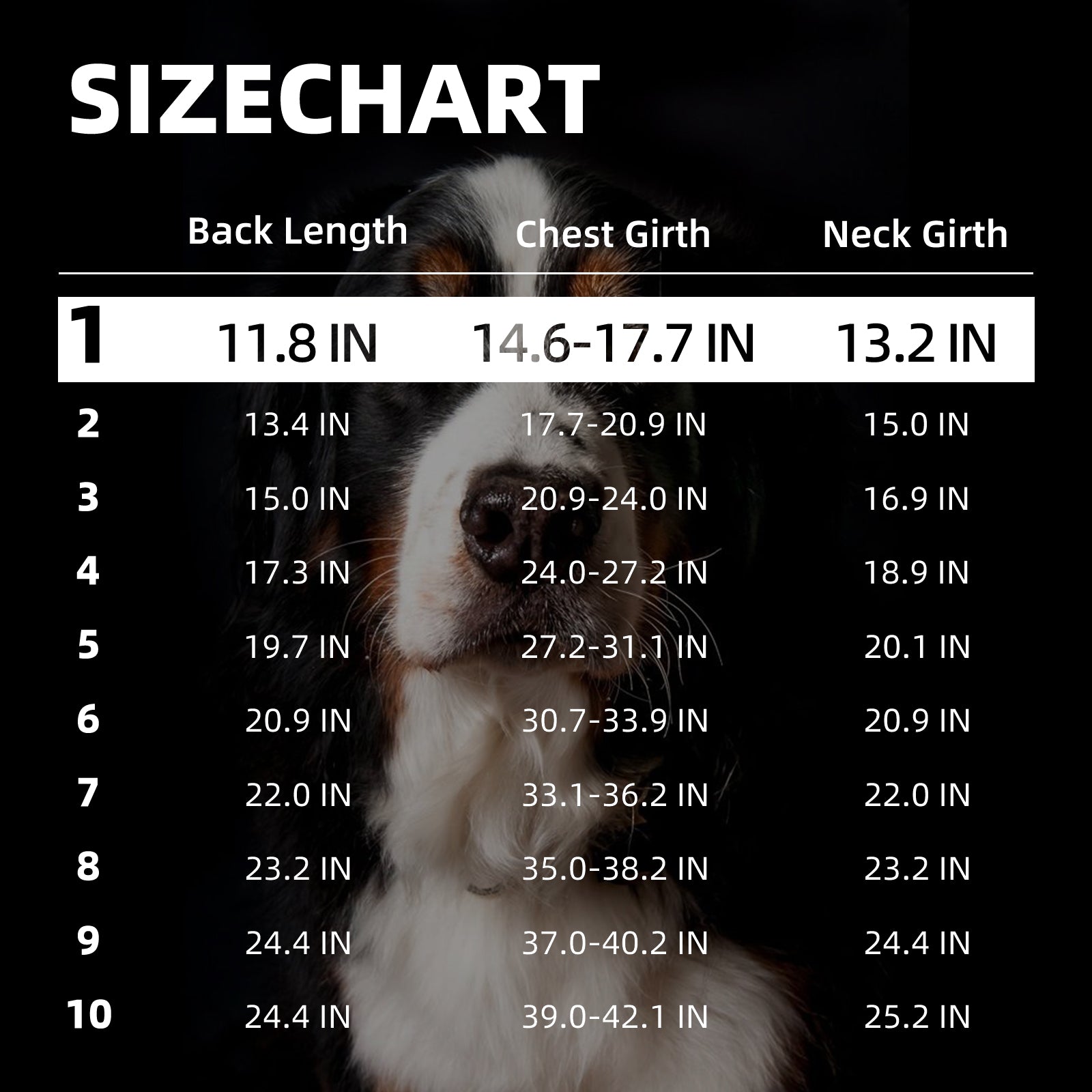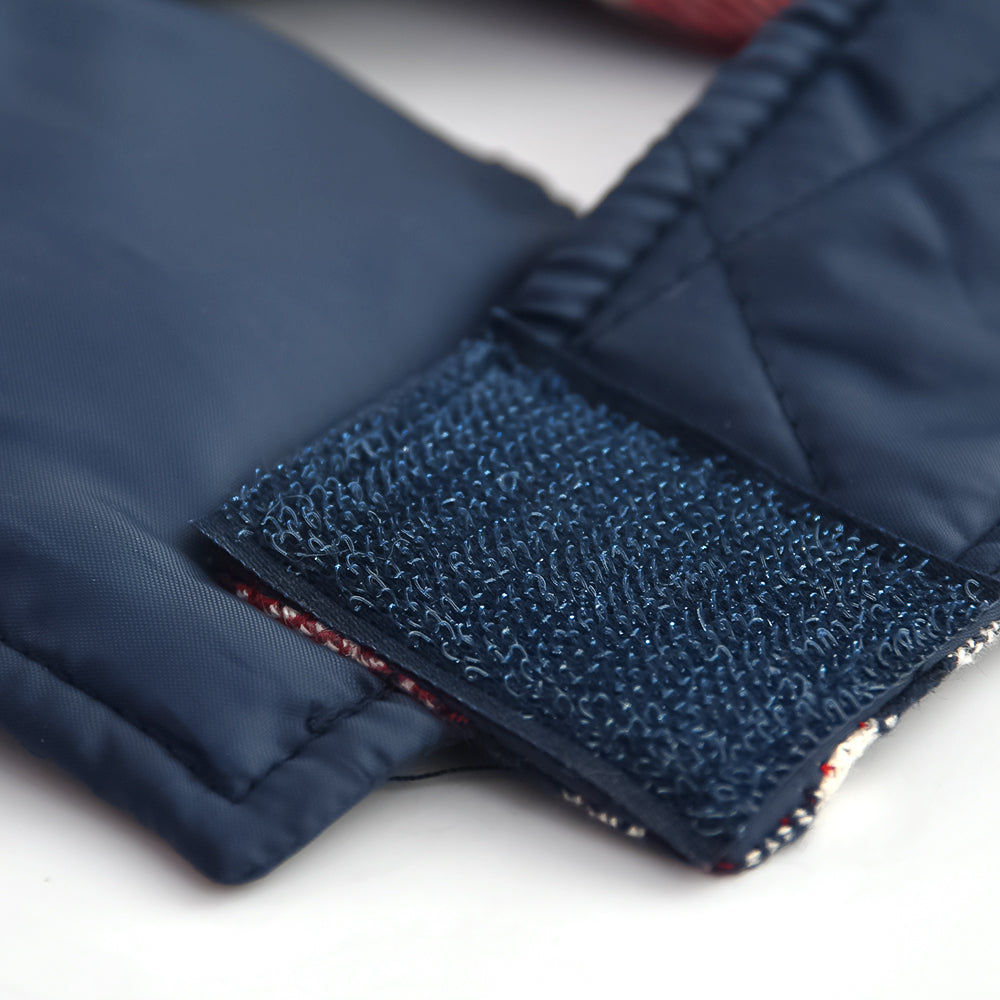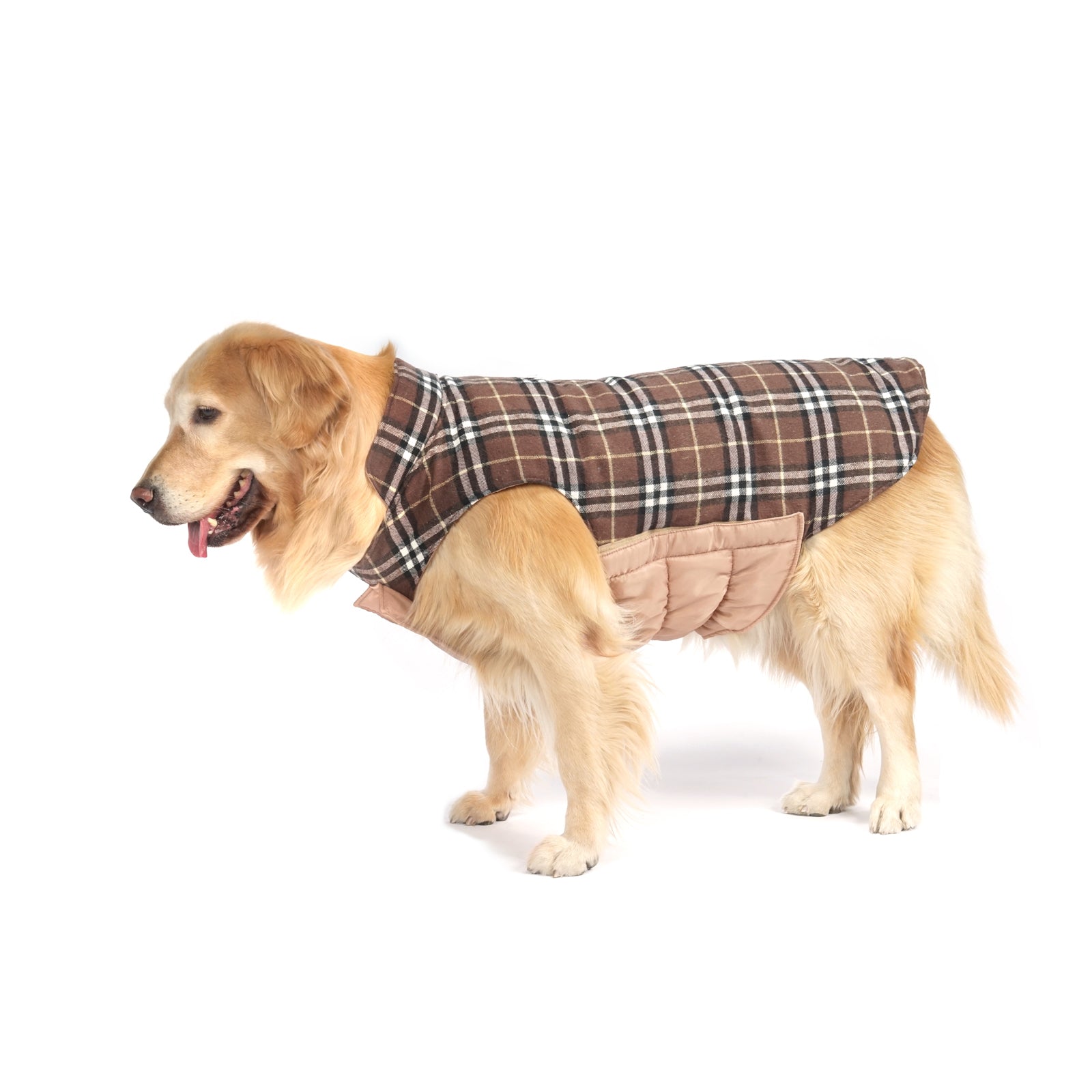 InnoPet Dog Apparel & Accessories,Winter Special Series,Reversible British Style, Easy to Wear with Velcro, Plaid Fleece Warm Waterproof Winter Puffer Jackets, Dog Clothes for Large Dogs, Medium Dogs and Small Dogs. Also perfect for Extra Large Dogs.
Even-Numbered Lofts
We forge Edison wedges in odd-numbered lofts only. If you prefer even-numbered wedge lofts, your wedge will be tweaked 1-degree weaker (i.e. a "54" will have "53" on the sole).
As you might know, bending a wedge slightly weak slightly increases the bounce angles by one degree as well. Our testing indicates your performance will likely be better when we bend Edison wedges 1-degree weak instead of 1-degree strong. 
That being said, we are happy to bend your wedge 1-degree strong if you prefer an even-numbered loft. Please make this request in the Custom Requests section.
30-Day Performance Guarantee
We know our wedges are better. That's why we offer the best guarantee in the wedge business. Try one of our wedges for 30 days, and if it's not the best wedge you've ever played you can send it back to us for a full refund less shipping.
Distance Gapping
Not sure which Edison Forged Wedge lofts are best for you? Make sure to take the WedgeFit® Scoring Range Analysis, our proprietary online scoring range analysis tool that includes a personal email consultation with one of our Edison WedgeFit Professionals. 
A Reminder: For most golfers, Edison Forged Wedges fly a few yards farther than the same loft in a different wedge brand because of their lower launch angles and higher average smash factor. 
For example, our 53-degree will likely fly the same distance or even a little further than a 52-degree in another brand but give you extra stopping power around the greens. That's why we make our wedges in odd-number lofts! 
Choosing The Right Lie Angle
Our standard lie angle is 63.5 degrees, and this spec is excellent for the vast majority of golfers. We are happy to bend your wedges up to 2 degrees flat or upright. If you want your wedges to be bent more than 2 degrees flat or upright, give us a call to discuss at 1-800-933-4395. 
As a general rule, we advise golfers err on the side of being too flat rather than too upright, as more upright wedges are prone to having the heel "snag" in deep rough.
CHOOSING THE RIGHT SHAFT
We work with KBS to provide a comprehensive lineup of premium wedge shafts that will work for golfers of all swing speeds.
STEEL SHAFTS
We offer the KBS Tour in 120S (Stiff Flex) and 110R (Regular Flex). Either blends nicely with any of the steel shafts on the market. If you want something else, we're happy to source it for you. Call 1-800-933-4395 for pricing.  
Keep in mind that most tour players use wedge shafts that are softer than their iron shafts for the improved feel and spin they provide. 
Our Advice
X-Flex Iron Shaft: You'll love the feel and touch of the KBS Tour 120S. 
S-Flex Iron Shaft: You'll enjoy the KBS Tour 120S or 110R. If you're not sure, choose the 110R. You'll get more feel and more spin. 
R-Flex Iron Shaft: You'll love the 110R.
GRAPHITE SHAFTS
If you play graphite shafts in your irons, we offer the KBS Tour Graphite 80 in Stiff, Regular and A-Flex. Again, if you want something else, we're happy to source it for you. Call 1-800-933-4395 for pricing. 
Our Advice
Choose the flex to match what you play in your irons.
Choosing The Right Grip
We offer the Lamkin® Crossline® in Standard and Midsize. We're happy to add additional wraps. Just enter those requests in the Grip Size Adjustment section.
If you want a different grip, we're happy to source it. Give us a call at 1-800-933-4395 for pricing.